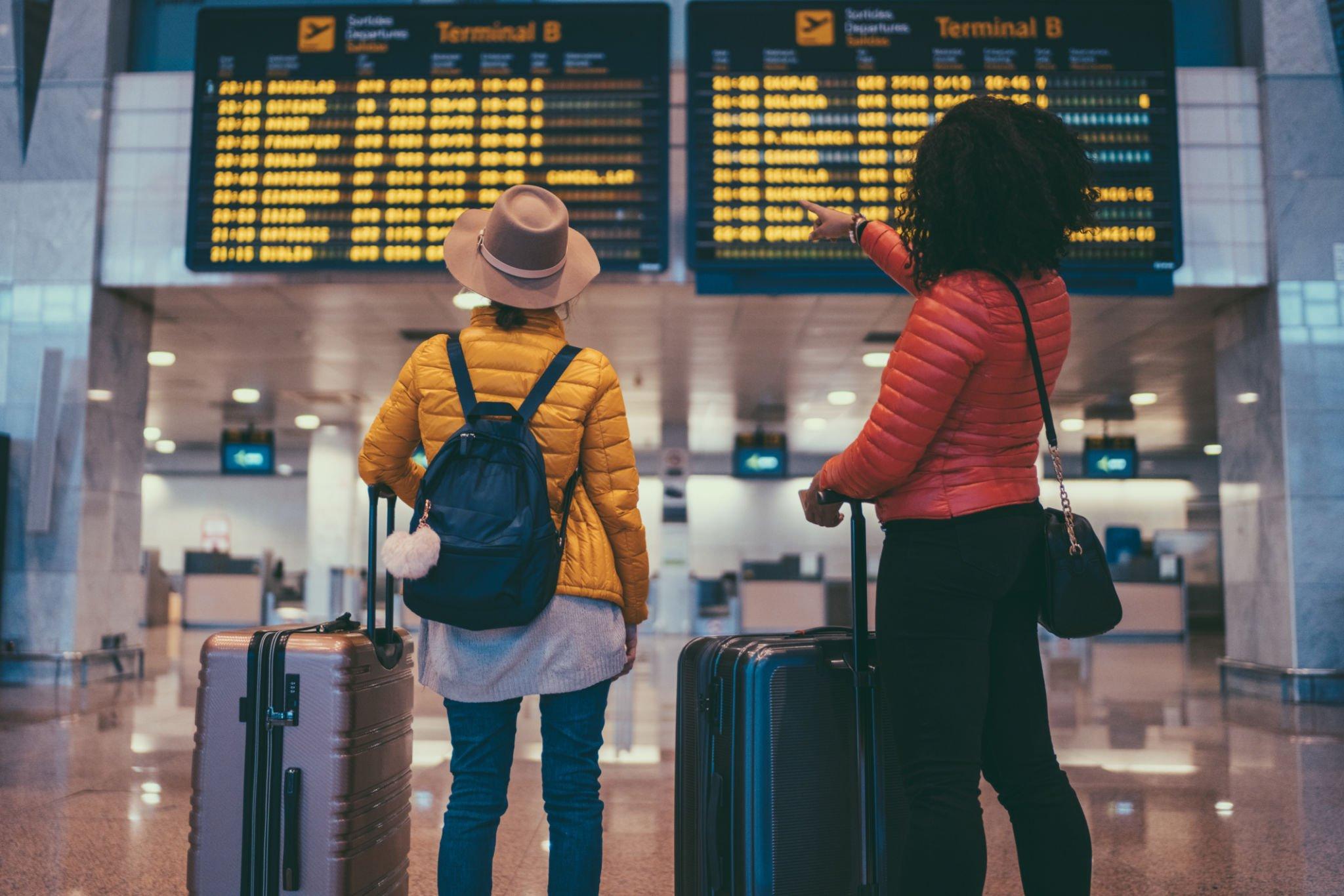 Know Before You Go!!
E-TOURIST VISA
Government of India had launched e-Tourist Visa in November 2014. So far the scheme has been extended to passport holders of 113 countries at 16 airports for providing e-Tourist visa service.
Here are a few nationalities eligible under the scheme:
Andorra, Argentina, Armenia, Aruba, Belgium, Bolivia, Colombia, Cuba, East Timor, Guatemala, Hungary, Ireland, Jamaica, Malta, Malaysia, Mongolia, Monaco, Mozambique, Netherlands, Panama, Peru, Poland, Portugal, Seychelles, Slovenia and Spain, St Lucia, St Vincent & the Grenadines, Suriname, Sweden, Taiwan, Tanzania, Turks & Caicos Island, United Kingdom, Uruguay and Venezuela.
For the complete list of nationalities covered under the e-Tourist visa scheme, please visit https://indianvisaonline.gov.in/visa/tvoa.html
TIME ZONE
All cities in India are located in the same time zone, GMT + 5 hours, 30 minutes.
MEET AND GREET
On arrival at Delhi International Airport, you will first go through immigration before proceeding to collect your baggage and then pass through customs. The immigration counter usually sees a build-up of long queues, thus, it is advisable to approach the counter at a fast pace. Please ensure that you have duly filled up the Disembarkation Form before heading to immigration. The Disembarkation Form is handed over in the aircraft by the on-board crew. After customs you will be greeted by our Airport Representative, who will be holding a paging board with your name. Please move very slowly so that you can spot our Airport Representative in midst of the crowd. In the rare event that the Airport Representative cannot be located, please contact the emergency number mentioned in the contact details. This procedure will be followed for domestic flights as well, which however, does not involve customs and immigration counters.
BUSINESS HOURS
Government Offices/Shops:
Monday – Friday, 10:00 – 17:00 hrs.
Some Government offices are open on alternate
Saturdays.
Banks:
Monday – Friday, 10:00 – 14:00 hrs,
Saturdays, 10:00 – 12:00 hrs.
Some Commercial Offices operate on five days a week, with Saturdays and Sundays off. Others work half days on Saturdays. Office hours tend to be 09:30 – 18:00 hrs.
Shops do not have any standard timings. In major metros, you may find malls and department stores open until 20:00 hrs, seven days a week. Shops in business areas tend to close a little after office closing time. In tourist areas, you will probably find small stores open late into the evening. In many small towns, shops would tend to close around 20:00 hrs.
Restaurants and bars have different legally enforced closing hours in different states. In most parts of the country, this would be around midnight or even earlier. The only food establishments legally open 24 hours a day are coffee shops in five star hotels.
HEALTH & ACTIVITY
Vaccinations are not mandatory but you may be required to provide proof of vaccination against certain diseases in order to enter the country. These requirements are subject to frequent change as outbreaks occur and subside in different areas, and it is therefore crucial that you obtain the very latest information on entry requirements as you prepare for your journey. We highly recommend that you check with your physician to verify your particular needs. Currently, the World Health Organization (WHO) recommends several vaccinations for travellers going to India, Nepal, Sri Lanka and Bhutan.
Guests should bear in mind that the infrastructure in developing countries, often presents severe and even insurmountable challenges for those with walking difficulties or other mobility issues. Guests requiring such individualized assistance must be accompanied by an able-bodied companion who can provide the same.
It can also be quite warm when sightseeing, but using sun protection, including wearing a hat and sunglasses, and drinking lots of water can help minimize the impact of the weather. Always keep a mosquito repellent with you and be sure to pay special attention to mosquito protection between dusk and dawn. Public toilet facilities are rare. You are encouraged to take every opportunity to use a clean toilet in places such as hotels and restaurants. Most hotels catering to an international clientele provide western style restroom facilities.
CREDIT CARDS
Major Credit Cards are accepted at larger establishments in major towns and cities. When making a purchase, we would caution you against allowing your Credit Card to be handled outside your direct visual supervision and recommend that you double check your charge-slip entries and amounts.
ELECTRICITY
The electrical current in the hotels in India is 220v, 50 Hz, AC. If you bring electrical devices that do not meet these standards, you may need to bring the appropriate converters and adapters.
DINING
Most hotels offer a choice of cuisine in their restaurants. In the metropolitan cities, we would be pleased to recommend suitable restaurants outside your hotel. Meals in remote areas and wildlife parks will invariably be table d'hote. We suggest you avoid undercooked meal OR vegetables, eat fruit you can peel and make sure fresh fruit has been washed in bottled water. We strongly recommend that you drink only bottled water during your travel through India. Always wash your hands before and after eating.
Minor stomach ailments are the most common affliction of visitors to India. It is a nuisance and can dampen your enjoyment of the trip for a few days, we suggest you to carry water sterilizing tablets and medicines for possible stomach upsets or indigestion. Most hotels have a doctor on call to attend to your immediate medical needs.
VISITING PLACES OF WORSHIP
Removing one's shoes before entering temples, mosques or Gurdwaras (Sikh Temple) is essential. Avoid taking leather goods of any kind (bag, belt etc) and cigarettes into places of worship, as these are often not permitted. Do not wear shorts or sleeveless tops in places of public worship.
PAYMENTS
All foreign nationals must pay their hotel bills in foreign currency (Cash, Traveller's Cheque or by Credit Card). The bill can be paid in Rupees, provided the visitor has a receipt to show of the currency exchange.
CUSTOMS & DECLARATIONS
You should familiarize yourself with India's specific required customs declarations before you travel. In general, you are not permitted to bring live plants, fresh fruits and other produce items into most countries. For details please visit India's Central Board of Excise and Customs at www.cbec.gov.in/travellers.htm.
Any person can bring into India from a place outside India foreign exchange without any limit. However, declaration of foreign exchange/currency is required to be made in the prescribed Currency Declaration Form in the following cases:
(a) Where the value of foreign currency notes exceeds US$ 5000/- or equivalent.
(b) Where the aggregate value of foreign exchange (in the form of currency notes, bank notes, traveler cheques etc.) exceeds US$ 10,000/- or its equivalent.
CLIMATE
The climate in India varies depending on the location and time of travel. In northern India, the weather during the late fall and winter months of October through March is dry with temperatures averaging 7 °C (45 °F) in the early morning and evening, and 21 to 25 °C (70 to 75 °F) during the day.
INSURANCE
It is always advisable to obtain good travel insurance to cover any unforeseen incidents. Do keep a copy of your policy separately as a safeguard.
NIGHTLIFE
India's nightlife ranges from traditional bars, coffee shops, grunge or alternative lifestyle bars and restaurants, to futuristic looking discos, clubs and lounges. Most clubs prefer their guests to arrive in pairs.
a) Closing time – In most cities in India, nightlife is early to start and early to end because of the closing times in place. While Mumbai may have the largest selection of nightlife venues, come 1.30 a.m. they're all starting to close for the night. With a few exceptions, the scene is similar in Delhi and even worse in Chennai, Bangalore and Hyderabad which have 11-11.30 p.m. closing times. Dancing is officially banned in Bangalore but most of the night spots have Dj's performing to recorded music. There are special performances on Wednesday, Friday, & Saturday. Surprisingly, the nightlife in Kolkata offers the most for late night party people, since there is no curfew in place like the other cities, enabling bars and clubs to stay open until the early hours of the morning.
b) Legal drinking age – The age for the legal consumption of alcohol varies across the different states in India. In Delhi, it remains at 25 years, despite on-going discussions about lowering it. India's coastal town of Goa has the lowest legal drinking age of 18, along with Uttar Pradesh and Karnataka. Elsewhere it's generally 21 years. Gujarat is known as a "dry state", where alcohol is illegal without a permit.
PHOTOGRAPHY
Visitors to India find varied subjects for photography however these formalities in respect of photography need to be adhered to: Special permission of the Archaeological Survey of India, New Delhi, is required for use of tripod and artificial light on monuments. Special permission is required for any photography for the purpose of publicity and commercial use. Photography is prohibited in tribal areas. Taking photographs of airports, railway stations, bridges, military installations and from the air is prohibited. Costs incurred for photography are at your expense. Your guide will advise you of all known camera related fees and rules for each city travelled.
INDIAN TRAINS
Indian trains range from Passenger trains that stop at all stations to Mail / Express / Superfast trains which stop only at major stations. Apart from these there are specialised trains with better facilities which run faster such as Rajdhani / Duronto / Shatabdi / Jan-Shatabdi. Recently a few 'No-frills' air-conditioned trains have also been introduced by Indian Railways for the general masses which are called Garib Rath and Yuva.
We recommend that you travel in trains having air conditioned coaches in them, for convenience and comfort. Air-conditioned coaches have four classes – 3 Tier AC; 2 Tier AC, and 1st class AC, (suitable for overnight travel). You can travel in AC Chair Car or Executive Class for travel, which commences and terminates on the same day, which are available in Shatabdi or Jan-Shatabdi trains.
Most Railway Stations are extremely crowded and you may feel disoriented when you disembark at the end of a train journey. We request you to wait at the disembarkation point where your train carriage comes to halt until our staff member or local representative establishes contact with you. This will normally be within 5 minutes of your alighting from the train.
VISITING RESTRICTED AREAS
A person visiting India requires, in addition to an entry visa, special permits to visit certain areas of across the country. The North Eastern Frontier states of Mizoram, Manipur, Nagaland, Meghalaya, and Arunachal Pradesh are out of bound for foreign nationals. Travellers, who intend to visit the restricted areas, must apply for a permit from the Ministry of Home Affairs, at least four weeks in
advance.
LOCAL CUSTOMS
EATING – In India, people often eat with the right hand. The left hand is considered unclean and is generally not used to eat or to
handle food and money.
FEET – The soles of your feet pointing towards someone is considered offensive, so care should be taken not to do this. In the same vein, feet should not be placed on furniture. If you accidentally touch someone with your foot, it is common practice to apologize. It is also customary to remove your shoes when entering a private home in addition to places of worship and burial.
GARLANDS – If you are given a garland of flowers, remove it after several minutes to demonstrate your humility.
GREETINGS – The Indian greeting is to put your hands together in front of your chin (as for praying) and incline your head forward, saying "Namaste".
LANGUAGE – The official language of India is Hindi in the Devanagri script. The individual states are free to decide their own regional languages for internal administration and education, so there are 18 official languages spoken throughout the country. English is widely spoken in India.
PERSONAL SPACE – India is densely populated and people are accustomed to being crowded. However, except in packed buses, strangers avoid touching each other. Cross-gender touching is especially offensive, although it is not uncommon to see same-sex friends holding hands or hugging.
RELIGIOUS PLACES – Most temples and mosques prohibit shoes inside the building and signs are sometimes posted when this is the case. Some Hindu temples do not permit non-Hindus to enter. A visitor should ask if there is any doubt and observe other visitors for guidance. In Sikh temples, called Gurdwaras, head coverings for both men and women are required (and sometimes provided). Priests in Gurdwaras also offer the visitor blessed food, which should be accepted with both hands to avoid giving offense. The food should either be eaten or given to someone else. It is customary to enter any religious place with the head slightly bowed.
STREET SCENES – Guests will have expectations of poverty before arriving in India, but unless you have previously travelled to a developing country, it is hard to suppress one's shock. You will encounter people, including children, begging in the streets. You will see street scenes which may be unusual, including animals sifting through garbage in the streets. You will also see prosperity and middle class living. Being prepared for these different experiences will better enable you to enjoy your exploration through this colorful, vibrant and hospitable country.
TELEPHONE/COMMUNICATION
Telephone calls to almost all the countries are now direct, with quality service comparable to international standards. Direct dialing is possible between almost all the cities/towns within India. Where a direct dialing facility is not available a call may have to be made through an operator. Fax and Telex facilities are now ubiquitously available. It is also possible to send e-mail messages from a lot of hotels and from cyber cafes at a certain cost. Postal services in India are good and stamps can be bought at hotels.
Recently government introduced pre-loaded free sim cards to all guests arriving in India. These are available as Delhi airport.
SHOPPING
Extraordinary patience, talent and imagination goes into the making of Indian products, whether dazzling silks, hand knotted carpets, bronze statues of Hindu gods, jewellery, shoes / sandals, handbags, men's and women's clothing, musical instruments or perfumes. The list is inexhaustible and the prices reasonable. Each region of the subcontinent has its own specialties. The bazaars are the places to find the best bargains, but one must be prepared to haggle. It would be prudent to remember that if the shop / emporia undertake to export purchased goods, it invariably takes a much longer time for them to reach than indicated at the time of purchase. It is forbidden to export recognized antiques over 100 years old. It is advisable to keep the sales receipts to convince the Customs Officers.
We had done an extensive research to find out authorized sellers (and makers) of the handicraft items all over the country. We maintain a list of such shops per city. During or after the sightseeing tours our Guides and Escorts might suggest you to visit such a shop in case any particular souvenir or general shopping interests you. This suggestion is not to be construed upon as an insistence to visit such an enterprise since it is at your discretion to choose to or refuse to visit our designated shop in any city.
FOOD & DRINK
Indian food is as varied as the country itself, with every region having its own mouth-watering specialties. It therefore, does not always have to be "hot" nor can any one dish be labelled a "curry". Most dishes with a gravy are normally called curries but are prepared with a different 'masala' or combination of spices containing among other things coriander, cumin, garlic, onions ginger, turmeric. Additional seasoning which adds to the flavour and richness of meat dishes is called "garam masala" and is made from different combinations of a variety of spices like cardamom, nutmeg, black pepper, cloves cinnamon, bay leaves, saffron and mace. The very aromas and flavours that drew the West to the Indian shores.
For an Indian, a drink with a meal usually means water! Imported wines and liquors are now available reasonably easily though not in great variety. The quality of Indian wines is improving steadily and is almost of international standards. Indian beer and rum are considered excellent, while gins and vodkas are good, the Indian whisky is an acquired taste. Gujarat is the only dry state in India at present. However, foreigners visiting India can obtain liquor permits either from embassies / missions / tourist offices abroad or at a Government of India Tourist office at Bombay, Delhi, Madras or Calcutta.
Drinking water could be a problem in India, and apart from the flasks of water in the hotel rooms, tea/coffee, mineral water and bottled aerated drinks, one should use purifying tablets. If one is out sightseeing or on an excursion it may be a good idea to carry a bottle of mineral water or to consume aerated soft drinks through a straw.
CRIME & THEFT
India is not particularly more dangerous than the West. Most deluxe hotels have lockers to keep ones valuables, but one has to be cautious with valuables when outside. Violence against foreigners is virtually unheard of, provided basic precautions are taken like anywhere else.
BAGGAGE ALLOWANCE
Airlines have adopted stricter policies in enforcing number, size and weight limits. Luggage exceeding maximum restrictions may require expensive overage fees, frustrating and hurried re-packing at the ticket counter, or even risk being left behind. On the Domestic front, many carriers require Checked Baggage not exceeding a weight of 15 kgs per person in the Economy class. Only one piece of hand baggage per person is permitted. Airlines revise luggage policies frequently and often without notice; therefore, it is advisable to check with the Airlines beforehand about it. India Travel Factory cannot be held liable for variance in the weight limits listed by Airlines. It is also important to note that restrictions for luggage number, weight and size may vary with the same airline based on the class of service you select. First and Business Class ticket holders may have different restrictions than Economy Class travellers.
WHAT TO PACK
When packing for travel to India, we suggest you select a wardrobe that is adaptable and allows for layering. In India, delicate fabrics do not stand up well to laundering facilities except at deluxe hotels. Plain cotton or cotton and synthetic blend clothing is the most practical and is the coolest in summer. It is best to avoid synthetic fabrics that do not "breathe". A hat with a wide brim will help protect you from the harsh sun. During the fall season, a collapsible umbrella comes in handy. During the winter months, sweaters and light jackets are necessary.
We advise you not to dress in shorts, mini-skirts or tank tops unless you are on a beach. In small towns and cities, people may tend to stare if you expose too much skin. Most Indians dress in modest clothing. To respect Indian sensitivities when in public, we recommend that women wear skirts below the knee or longer or relatively loose slacks. Avoid wearing sleeveless blouses and tight pants. Young women and teenage girls, especially those dressed in tight or short dresses, may attract undesirable attention.
Men should avoid going shirtless; trousers are preferable to shorts. However, shorts and sleeveless tops and blouses are perfectly acceptable attire in the warmer, tropical areas.
When visiting places of worship, women are not allowed to enter with bare shoulders, short pants or short skirts; a long skirt, dress, or slacks are recommended. A scarf is acceptable to cover shoulders if a woman is wearing a sleeveless top. Head covering is equired at some of the places. Men should also dress appropriately for a holy sanctuary. Shorts are discouraged. All visitors will be required to remove their shoes in temples and mosques.
LANGUAGE
English is widely spoken, especially in areas that are used to tourists, though accents and grammar may vary considerably. Hindi is the most widely spoken language in the country, but it also has regional variations and accents. There are
15 major languages 544 dialects spoken in India in addition to English.
Useful Phrases in Hindi:
English » Hindi
Hi or Hello » Namaste
Please » Kripaya
Thank You » Shukhriya / Dhanyavaad
Yes » Haan
No » Nahin
Where can I find » Kahan milenge
I want water » Mujhe paani chahiye
I want a ticket » Mujhe ticket chahiye
Where is the toilet » bathroom kahan hai
Are you open tomorrow » Aap kal khule hain?
Is this very far » Kya ye bahut door hai
How much is this » Ye kitne ka hai
This is too expensive » Ye bahut mehenga hai
Make this price less » Bhaav kam karo
How are you? » Aap kaise hain?
Sorry » Maaf kijiye
Ok » Theek hai
What? » Kya?
Where? » Kahan?
How? » Kaise?
When? » Kab?
Who? » Kaun?
Why? » Kyon?
I don't understand » Mai samjha nahi
Tell me the way please » Kripya raasta bataiye
What is your name? » Aapka naam kya hai?
My name is » Mera naam …
Right » Dahine
Left » Bayen
One » Ek
Two » Do
Three » Teen
Four » Chaar
Five » Paanch
Six » Cheh
Seven » Saat
Eight » Aath
Nine » Naun
Ten » Das
One hundred » Ek sau
Two hundred » Do sau
AIRPORT DEPARTURE TAX
Airport departure tax is included in your international tickets and does not have to be paid at the airport.
NATIONAL HOLIDAYS
Full public holidays:
January 26 – Republic Day
August 15 – Independence Day
October 02 – Mahatma Gandhi's birthday
December 25 – Christmas
There are other local holidays, which are applicable to different states.